S/S20 Shoes – Fresh Off The Runway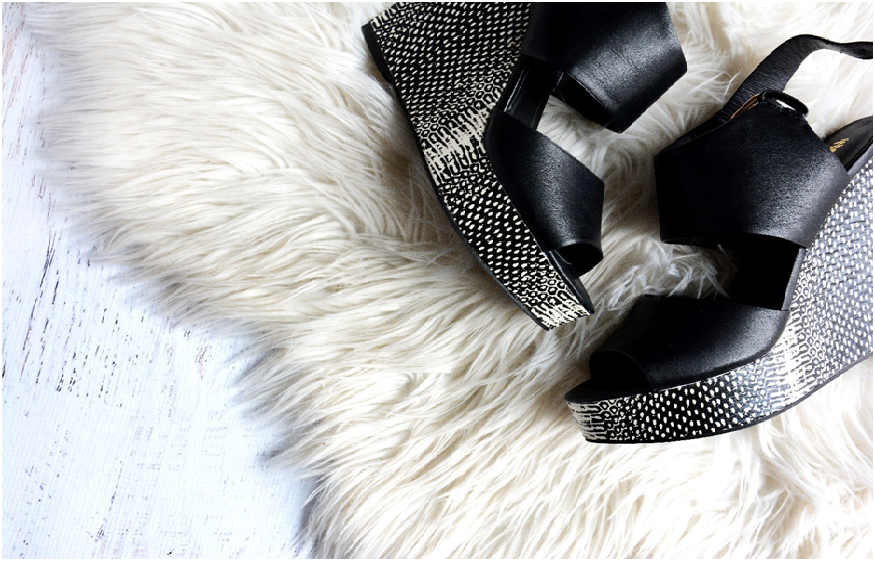 Whether you're breathing a sigh of relief or feeling let down that the stiletto heel didn't even make an appearance on this year's top shoe trends list for summer, both parties can rest assured that there are plenty more options just hankering to take their place. With styles like the block heel, wedge sandal, and flatform, it seems as though this season is a little more comfort-focused and laid-back than in previous years. Fortunately, comfort doesn't mean frumpy or glamour-free, because the shoes I'll be discussing are just as fashionable as their spiky-heeled counterparts.
Wedges that Wow
Designers like Dries Van Noten and Alexander McQueen wowed on the runways with their beautiful embroidered and embellished wedges, which appear to be a popular way to sport this style. And whether you choose a traditional shape, or opt for something a tad more architectural, either wedge silhouette will look great with the summer staples this season (hello to my new Oliver Peoples sunglasses). From slip dresses to micro minis to rompers, the wedge is as versatile and stylish as it is comfy.
Magnificent Mules
The mule is a shoe I consider the clog's sleek, smart, and attractive older sister. This shoe has shed its roundness and boasts different details like spiky heels, peep toe openings, slingback buckles, and a more modern appearance all around. These are perfect for the office, especially because you get more conservative top-of-the-foot coverage without sacrificing style. In addition to the workplace, these can also be dressy enough to pair with a little black dress, but casual enough to pair with distressed jeans or denim shorts.
Read more: Anouk Govil – Stay Fit and Healthy with Outdoor Swimming
Snazzy Sneakers
Say "buh-bye" to boring sneakers because SS 2016 boasts one of the biggest selections of trainer trends that the fashion world has seen in a long time. Included among those choices are the glammed up metallic and embellished versions that are much more than just the leather and mesh constructed tennis shoes we're so used to seeing. In fact, some of these shoes are actually encrusted with jewels. Talk about big-time bling! Whether you want to hit the gym feeling amped up with plenty of girly girl power, or just wish to sport a pair while running errands around town clad in your cutest athleisure separates, this sparkly sneaker style will have you covered.
Fierce Flatforms
Platforms shoes have finally become a bit more ergonomic. Rather than place all of the strain on the balls of your feet, the flatform evenly distributes that weight around thanks to a base that's not on an incline and is very much uniform in height. Although these might seem a little intimidating to wear at first, and some a tad matronly, they're actually easier to pull off than you might think. My favourite styles to wear are the loafer, the sneaker, and the shiny, dressier versions. The loafer flatform, when paired with a cropped trouser, is perfect for work. The lace-up sneaker flatform would look great with shorts and a blazer. And the metallic sort with a nice little ankle strap is just right for pairing with dresses and skirts.
Now that you know what my favourites are this season, it's up to you to pick your pairs. Get to know your personal style, comfort zones, and wardrobe in order to choose the shoes that work best for you. And whether or not our tastes are similar, I'm confident that you'll find the footwear you adore before summer comes to a close.