Benefits of Studying under the CBSE Board over Others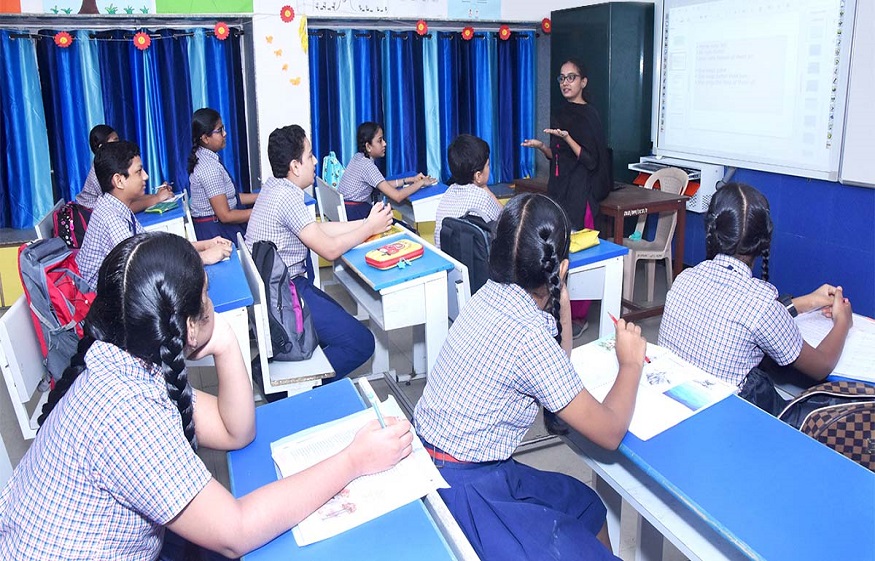 If your children are starting middle school, important decisions start at this time. Parents want their children to get the best form of education from the very beginning. There are a number of things to consider during this time, one of the most important ones is which board to enroll your children in. There are a few choices between national and state boards. The CBSE board is one of the most well-known and provides numerous advantages. Understanding them will help one make a better and informed decision about it. Enrolling children in a good CBSE school has some great benefits.
·
Recognition by the Government-
One of the biggest reasons behind people preferring the CBSE board over others is because it is recognized by the Indian government. No other national board is valid under the government- they're all private boards. Greater stability is provided by a CBSE school due to this recognition. It is easier for students to get a government job if they've studied under the CBSE board.
·
Curriculum Design-
The Indian Government is responsible for setting up the curriculum in a CBSE school. This means that if a child is studying in some of the best CBSE schools, they'll automatically be prepared for various entrance exams for engineering and other government jobs. Students of other boards have to prepare for these entrance exams at tuitions or coaching centers while also maintaining their school work. For the CBSE board, however, it is one and the same. If your children are interested in pursuing engineering, medical, or similar such fields, it will be better if they're enrolled in a CBSE school.
·
Large Distribution of Schools-
If your job forces you to relocate every few years, it would be better if your child is studying in a CBSE school. No matter where you are in India, you'll find a school affiliated with the central board. Moreover, they will not have to re-learn a subject or take up something completely new. Since the syllabus across all schools under the board remains the same, they will be able to pick up where they left off last without any difficulty.
·
Less Pressure-
Studying in the best CBSE school will ensure that your children receive a complete and proper education without being under a lot of pressure. Students have to appear for one paper per subject, which is not the case for many other boards where there are multiple papers. The cumulative grade of the whole year is also not dependent on only one exam. Every school takes small exams throughout the year on smaller parts of the syllabus which are integrated with the final marks. Unnecessary pressure on one exam is not presented to the students. So the students get the opportunity to properly learn every part of every subject instead of mugging up the whole syllabus for a day and writing in the exam.
A CBSE school has many other such benefits and your kid will surely love studying under such a board that cares about the happiness and mental health of their students.