Tips To Find A Cheap Area Rug For Your Living Room!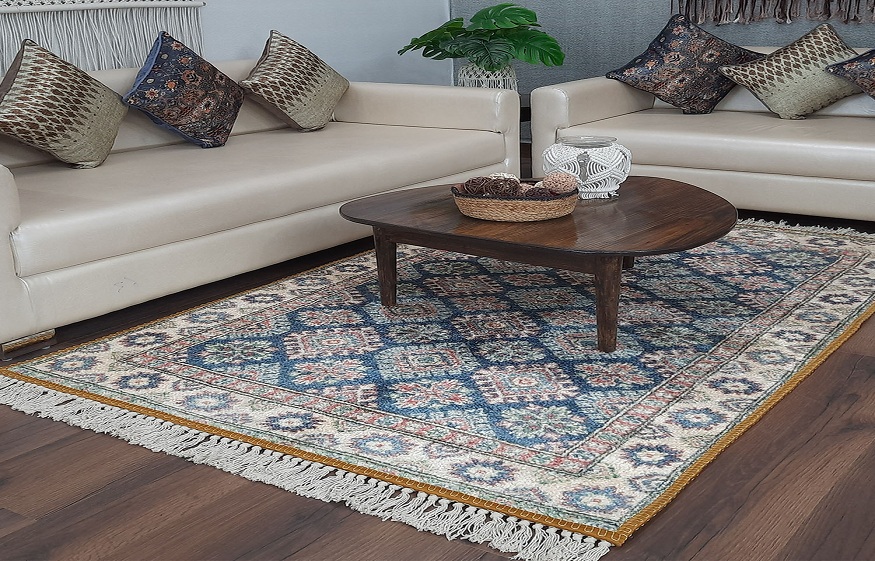 A lot of people love the idea of decorating their living rooms with high-quality rugs, but they get discouraged when they realize just how difficult it is to find a cheap area rug in today's marketplace.
It almost seems like cheap rugs are an oxymoron these days, but the truth is that anyone can find affordable area rugs when they do the right research and remain patient. What's great about today's rug industry is that people can shop online from the comfort of their own home, and one online outlet that's doing a great job is Rug Source, Inc., based in Charlotte, NC.
We've partnered up with the experts at Rug Source to provide these crucial tips that'll help any rug shoppers save some bucks and find a living room rug that's worth keeping forever. So take it from the experts in that these are the shopping tips to keep in mind!
Area Rug Factors That Impact Prices 
The very first thing that rug shoppers need to take into consideration is that there are several factors that play a role in dictating any specific area rug's pricing. Once you know how rug prices are established, you can ultimately find new ways to save on your next investment.
Some of these price-increasing factors include:
Thread count
Handmade vs. machine-made
Materials used
So as you can probably begin to imagine, the trick to spending less on area rugs depends upon how you approach these types of industry factors. When you sacrifice some of these, you can end up finding better deals!
Other Tips To Find A Cheap Area Rug! 
There are many other rug shopping tips that you can keep in mind and learn more about as you scour the Internet for in-depth info you can't find anywhere else. Below are some of these tips to keep in mind when you're trying to cut back on your spending!
Consider Layering Smaller Bright Rugs On Top Of Plain Larger Ones 
Rug layering has been a popular trend for several years now, and it helps a lot of people to cut back on the costs of decorating their living room floors.
The general idea is that you'll invest in a smaller, colorful area rug that features an intricate design and is of great quality. But to cut back on your costs and still have a beautiful décor design, you'll also invest in a larger, more plain area rug to place underneath the decorative one.
By taking this approach, you'll essentially get the best of both worlds while giving your wallet a bit of a break!
Taping Smaller Rugs Together 
A lot of people don't realize they're in a room with two rugs when this décor approach is used, and it's such a simple way to save money on decorating your living room.
We all know how larger area rugs will come at higher prices, so why not consider taping two, identical rugs together to create the same exact aesthetic appearance for much less?
In some ways, this living room rug décor tip is a no-brainer for people, and it's the type of tip that'll save you a ton and not even be noticeable to you and your guests!
Consider Remnants of Existing Carpets 
You'll likely be surprised by just how often carpet warehouses will sell portions of their product remnants, and they'll usually sell these remnants for very cheap.
So if you're looking for a very cheap area rug that you know might get abused by young children or pets, then this could be a great option to keep in mind.
The discounted prices on carpet remnants truly can't be beat, and they'll still provide the added warmth and aesthetics that regular area rugs would!
Reach Out To The Rug Source Specialists To Learn More About Their Cheap Area Rug Options! 
The best thing that ever happened to the budget-friendly rug shopper is the Internet, and today the Web is full of great outlets that provide unbeatable deals as compared to in-person showrooms.
One of the top online area rug outlets is Rug Source Inc., and their experts are just a couple clicks away when you go through the hyperlink above!