How to Create an Ideal Study Environment?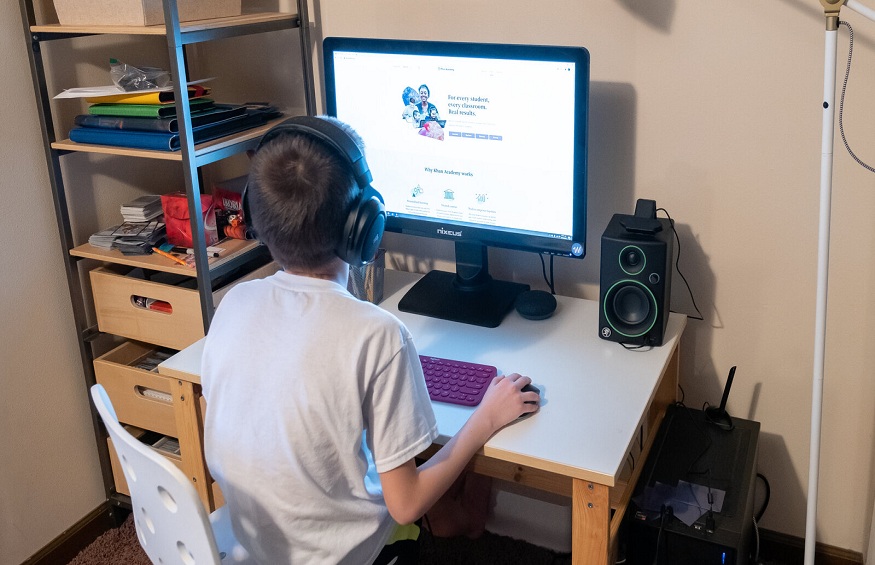 Studying can be interesting and exciting if one has the proper study environment. Each and every activity is influenced by the environment we live in. The place and pattern we follow play a crucial role in studies. A good study environment enhances the process of learning and develops interest and curiosity to quench the thirst for knowledge. This article will discuss creating an ideal study environment.
Stick on to a Space
One of the best ways to study efficiently is to have a dedicated study space. The study space is a place where one does his daily study and no other activities in the place. Setting for successful study sessions starts with sticking to a particular study desk. Whenever one sits for studies, the study space must be utilised. A causal study space like sitting on a bed or dining table is not considered the ideal study space.
Well Organised Space
Anything that is organised looks soothing. In a similar way, an organised space creates a positive vibe and motivation to study. Decluttering and organizing can help in focusing and allow you to be more efficient. It aids to minimize distractions created by the unnecessary things piling up on the study table. An organised study space comprises things of the subjects that one is going to study. For instance, while solving chemistry questions one need not keep other subjects books and mess up the place.
Proper study routine
A proper study routine must be followed on a daily basis to have command over the subjects. The study routine should comprise a specific time for all subjects, hobbies and rest time. Studying without a break for half a day and taking rest the next half-day is not the routine. One needs to split up the time by giving small breaks in between the study routine schedule.
Avoid distractions
Distractions can come from anywhere. We all have a few things that distract us, for instance electronic gadgets, comic books, musical devices and so on. These distractions have to be kept out of our study space.  One has to keep only the study-related materials in the study space to avoid distractions. Following a proper schedule and routine for a few days will automatically help in overcoming these distractions.
Keep achievable and small targets
We all are in a race to achieve targets. Similarly, have some achievable and small targets in order to stay focused and motivated. Big and unreachable goals when not achieved makes the student feel frustrated. The targets can be to solve ten physics questions and numerical questions in a day. These targets help in maintaining the study cycle and aids in knowing how much knowledge we have of that particular concept and helps in improving our mistakes.
Reward yourself
After studying and accomplishing a particular task one can reward themselves. These rewards can be very small like taking a break for fifteen minutes after the work is done. These rewards can be taken on completing a sample paper, completing a subject, and scoring full marks in a test. One can be rewarded by honouring the accomplishments and treating something like extra playtime, watching a movie.
A well-structured study schedule and following it on a routine basis yields good results in the long run. These study techniques may differ from one person to another, yet each will have his own pros for maintaining a strict study schedule. The study schedule must be in such a way that it must have time for studies, hobbies, play, entertainment and little extra time for backup if either of them is missed. A routine study is the only key to  achieve good and higher grades.