Haidak Talks About The Increasing Popularity Of Techno Music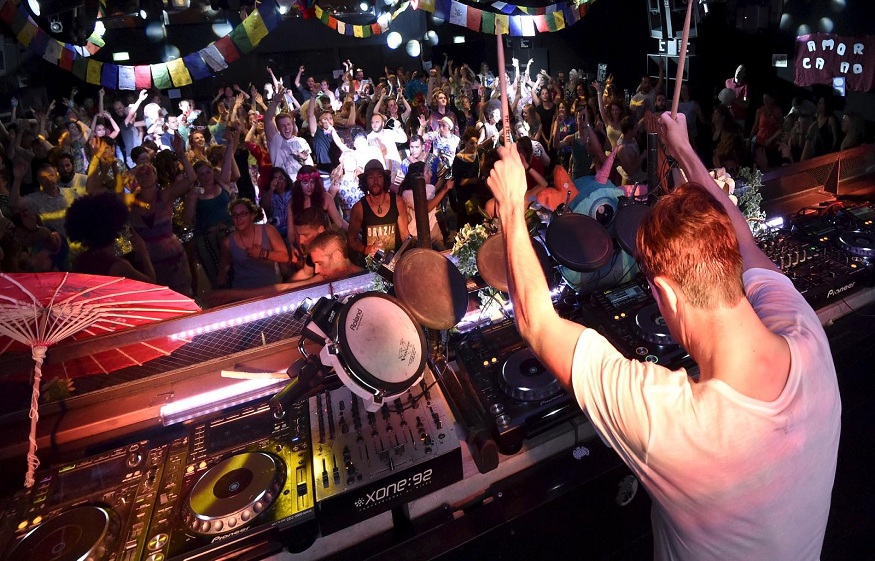 According to a recent study, electronic music has climbed up the charts to become the third most popular music. This genre is estimated to have around 1.5 billion listeners. Haidak underlines that techno is basically a genre of electronic dance music, and especially is popular among people who go clubbing. He himself is a DJ/Producer based out of Amsterdam, who majorly uses Techno and House music for the dance floor. The Techno genre is majorly characterized by a repetitive beat that used produced for the purpose of being used in a continuous DJ set. Artists often use diverse electronic instruments like synthesizers, sequencers and drum machines for the techno beats.
It was sometime in the early 1980s when the term "techno" originated in Germany. However, it was only established as a name for a genre of electronic dance music after 1988, subsequent to the release of an electronic dance music compilation. Haidak mentions that Detroit techno came to being as a result of a mix between diverse African American styles like electro, funk and house, as well as inspiration from discerning artists and Yellow Magic Orchestra. This genre of music was also influenced by science-fiction and futuristic themes. Moreover, subsequent to the great success of house music in a number of European nations, the popularity of techno climbed up in the regions of the Netherlands, Belgium, Germany and the United Kingdom. In Europe, certain regional variants of the music developed at a fast pace, and by early 1990s a host of techno subgenres was to be witnessed, such as dub techno, ambient, hardcore and acid.
Read more: Top Three Telugu Films On Aha Movies!
The domain of Electronic music has experienced a cycle of changes over the decades, and influenced a number of genre sounds. The mainstream acceptance of EDM and trance in the United States have been one of the key milestones for this genre of music, and it has over the years has started to filter down as the tastes of the younger audience started to mature. Haidak says that social media and internet has had a considerable hand in this trend. These elements have revolutionized how music is made and even shared, and thereby making it highly reachable. Due to the easy sharing facilities available nowadays, there has been a skyrocketing popularity experienced by underground genres. Many labels and artists across the planet are now being able to enjoy the advantage of the digitization of the music business, as it is provided the benefit of immediate and easy accessibility to the fans.  This is one of the vital reasons why nowadays electronic music, techno and house in particular, has become a core part of the mainstream culture.
However, unlike Haidak, not everyone believes that the popularity of techno and house music is good, and consider this trend to have certain negative consequences. Regardless of the thinking of any person, techno and house music is year to stay  for a long time.