Exploring Vibrant Red Exterior Colour Combinations for Homes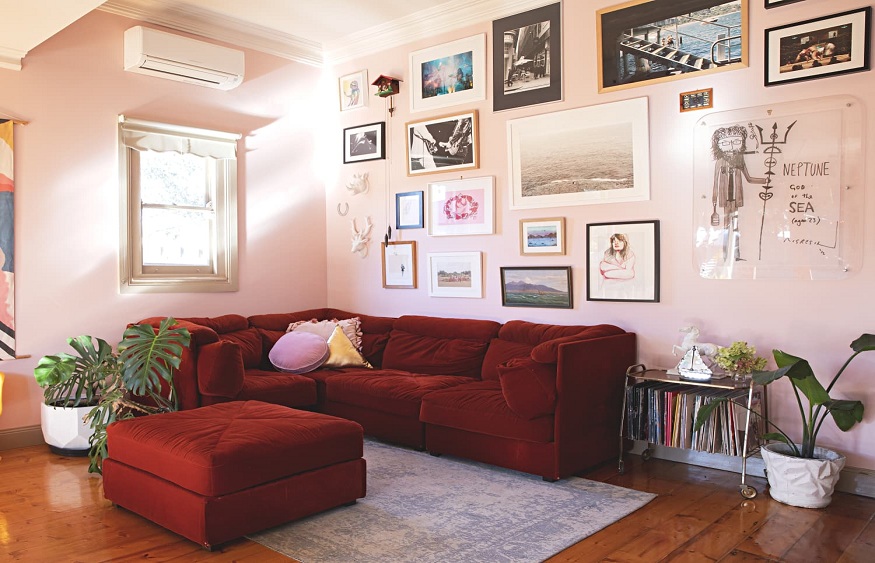 Choosing the right exterior house colors is a crucial decision for homeowners looking to enhance the curb appeal and personality of their homes. A bold and striking choice, red can create a powerful visual impact when used intelligently. In this blog, we will explore various red exterior color combinations that can transform your home into a masterpiece. Whether you're considering a fresh coat of paint, a complete makeover, or are working closely with house painters, these paint ideas will inspire you to bring life to your home's exterior.
6 Combinations of Red Exterior House Colors
1.  Classic Red and White
A timeless combination that never goes out of style is the classic pairing of red and white. A red exterior house color with white trim and accents exudes a charming and welcoming aura. The white highlights create a beautiful contrast that can draw attention to architectural details like columns and moldings. This combination works well with various architectural styles, from Colonial to Cape Cod.
2.  Elegant Red and Black
For a more sophisticated and bold look, consider pairing red with black. A deep red exterior with black trim and accents can lend an air of elegance and modernity to your home. This combination is especially popular for contemporary and minimalist designs. The contrast between red and black is striking, making it an excellent choice for those who want their home to stand out.
3.   Rustic Red and Natural Wood
To achieve a warm and inviting look, consider combining red with natural wood tones. A red exterior with wooden accents, such as doors, shutters, or railings, creates a rustic and cozy atmosphere. This combination is ideal for homes in rural or suburban settings, as it harmonizes beautifully with the natural surroundings.
4.  Vibrant Red and Soft Gray
For a balanced and modern aesthetic, consider pairing red with soft gray. A vibrant red exterior with gray accents can create a visually appealing and dynamic façade. The soft gray complements the red, providing a contemporary and welcoming appearance. This combination can work well for a range of architectural styles.
5.  Mediterranean Red and Terracotta
If you desire a Mediterranean or Spanish-style look, consider using red with terracotta accents. A rich red exterior with terracotta-colored roofing and detailing can transport your home to the sun-soaked landscapes of the Mediterranean. This combination is perfect for homes with stucco exteriors, clay roof tiles, and wrought-iron elements.
6.  Victorian Red and Gold
If you have a Victorian-style home, consider combining red with gold accents. A deep red exterior with gold trim and detailing can highlight the intricate architectural features characteristic of Victorian homes. This combination will give your home a regal and timeless appeal.
Incorporating Red Exterior House Color Combinations
When deciding on combinations of red exterior house colors, it's crucial to consider the existing architectural elements, your neighborhood's style, and your personal preferences. You can work closely with house painters to ensure that the execution matches your vision. To make the process smoother, here are some essential paint ideas:
Test Samples: Before committing to a particular color combination, test paint samples on a small section of your home to see how they look in different lighting conditions.
Consider Your Landscape: Factor in your landscaping, including the colors of your garden, plants, and any hardscape elements, to ensure a harmonious overall look.
Quality Paint: Invest in high-quality exterior paint to ensure the longevity of your color scheme, as the exterior of your home is exposed to the elements.
Choosing the right red exterior color combination for your home can make a significant impact on its overall appearance and curb appeal. Whether you opt for a classic, bold, rustic, or modern look, these paint ideas can inspire you to transform your home into a masterpiece. Collaborating with experienced house painters is also essential to bring your vision to life and ensure a flawless finish. Make sure to consider your home's architectural style, your surroundings, and your personal preferences when selecting the perfect red exterior color combination.