Choosing A Style For A Rug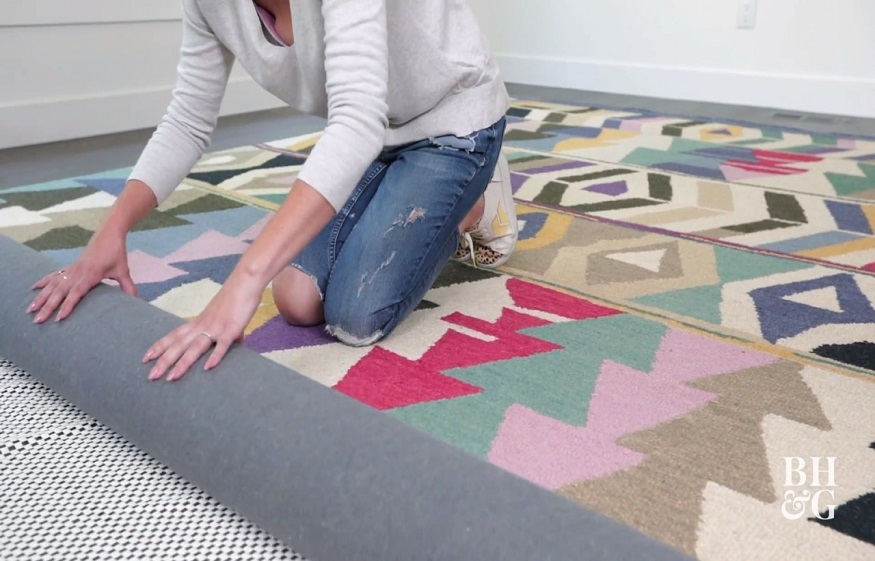 You may choose a style to start with when shopping for a new rug. You can start by thinking about the decor theme and architectural style of your home to help you decide how you want it to look. There are three types of rugs: transitional, traditional and contemporary.
Traditional Style
Rugs are handmade using traditional techniques and practices. There are many traditions in rug-making, but the most popular are those of Asian and Oriental origin. These stunning carpets showcase craftsmanship that has been passed down from generation to generation, some even featuring centuries-old patterns. The classic Oriental rug design features a bordered floral pattern and a central medallion. This is often a geometric shape such as a hexagon, diamond, or octagon. Although they can be found in many colors, most are in muted and classic palettes of deep reds and navy blues as well as browns and gold. Hand-woven Oriental rugs with premium materials such as silk are authentic. This style of rug is formal and looks best when paired with traditional decor and furniture.
These rugs stand out in minimalist rooms because they feature striking, bold tribal patterns in stunning colors. Kilims and Dhurries are handmade and have a flat weave. These rugs are usually made of wool or a blend of wool and cotton, then colored with natural colors. These are an excellent alternative to Oriental rugs if you do not have the budget for one but still desire a traditional, high-quality rug.
Transitional Style
Transitional rugs are somewhere in the middle of traditional and contemporary styles. They offer the best of both the old and the new. Because of their versatility, transitional rugs are also very popular. Because they have one or more styles that will always be fashionable, transitional rugs aren't as formal as traditional rugs. They can look great in any room of your home and won't look out of place. They are more casual than traditional rugs and will look great in any room.
Ikat rugs are a great example of the transitional rug design. Ikat rugs are a combination of tie-dyeing. The threads are woven together to create a blurred, jagged pattern with bold colors. Ikat rugs can be considered traditional because they use a similar technique to tie-dyeing. Modern spaces will appreciate rug designs with bright, vibrant colors and/or abstract patterns.
Contemporary Style
Contemporary rug styles highlight elements of modern architectural design. Contemporary custom logo rugs are more inclined to use bold, abstract, and geometric patterns and stark colors than traditional carpets. Modern rug designs are available in a wide variety of shapes, colors, and designs. This means that homeowners can find the one that best suits their needs. These rugs are great for casual spaces with laid-back decor. They can also be made from a wide range of natural and artificial materials making them both affordable and easily accessible. You should be careful about the quality of the rug's construction, as it will depend on your intended use.