Are you thinking about applying for a personal loan? Avoid These Mistakes Before Getting One!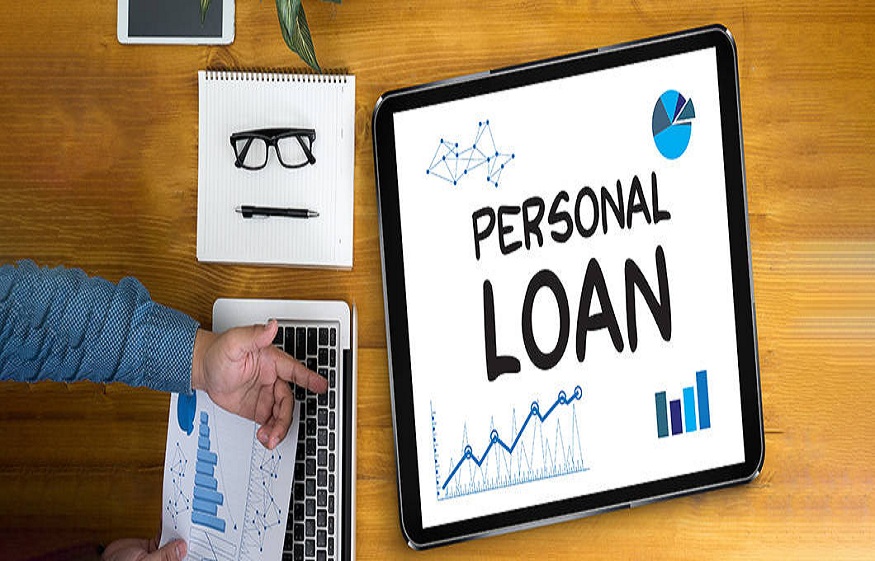 Today, personal loans are one of the most easily available financing options that provide you with suitable funding in times of need. These loans come with many attractive features. They have zero collateral, no restriction to end use, minimal documentation, easy eligibility and comparative interest rates.However, before you apply for an instant personal loan or a salary loan, there are a few things that you must know.
There a few very common mistakes that people make while applying for an online loan. This either leads to their loan rejection or they may get the loan at a very high interest rate. Knowing about these mistakes before applying for a personal loan can be a big saviour.
Common Mistakes to Avoid When Applying for a Personal Loan
1. Missing out on lender comparison
Submitting a personal loan application without comparing different loan offers is a big blunder. Though you might be having a pre-approved loan or a lender may contact you offering a good loan offer, you must check the other offers in the market.
Conduct an extensive research through web browsing or on your mobile loan app.Compare the interest rates, loan terms and other features offered by different lenders. Depending upon your requirement, you can choose whether to apply for a salary loan or an instant cash loan.
2. Not assessing credit score and history
When applying for a personal loan, one of the most important things that you must check is your credit score. Your credit score is the reflection of your creditworthiness. It highlights your past borrowing behaviour and repayment attitude. Many lenders may reject your loan application if you have a poor credit score, while others may offer you the loan at a higher interest rate.
Thus,you must maintain a high credit score to avail a personal loan at great terms. Your credit score won't matter much if you apply for a salary loan or you apply through a loan app. However, it is always a good financial habit to maintain a good credit score.
3. Not negotiating the interest rate and loan terms
Most borrowers do not know that they can negotiate the loan terms with the lender of their choice. If you meet all the eligibility requirements cited by the lender, have an excellent credit score or you work for a reputed lender, then you must negotiate with your lender for a lower interest rate.
In addition to the interest rate, you can also request the lender to waive off the processing fees or other such fees on the loan. Having an outstanding borrowing profile is very important if you want to avail the best deal on a personal loan.
4. Not knowing about the different types of interest rates
When applying for a personal loan, you must know about the different methods used to calculate the interest rates. Most lenders offer you a choice between a floating interest rate and a fixed interest rate. While a fixed interest rate guarantees a fixed EMI every month, it is set a notch higher than floating interest rate.
In addition to that, you do not have to pay any pre-closure fees if you opt for floating interest rate. However, as the name suggests, in case of floating interest rate, your interest rate would fluctuate depending on the market conditions. You must have the appetite to handle a fluctuating EMI if you opt for floating interest rate. Thus, both the methods have their pros and cons, you must make a choice that suits you best.
5. Choosing a tenure without assessing affordability
Another common mistake that borrowers make when applying for a personal loan is selecting a long tenure for easy repayment without assessing affordability. Extended tenures bring down the EMIs, but they also increase the overall interest accumulation on the advance.Thus opting for longer loan tenure proves to be costlier.
It is thus always suggested to choose the loan tenure only after assessing your overall affordability. You can use a personal loan EMI calculator available on the lender's website or on an online loan app. This will help you make better selection of the loan amount and loan tenure.
6. Not checking your maximum loan availability
Before applying for a personal loan, you must also check your maximum loan eligibility. Applying for a loan higher than the maximum loan eligibility amount can lead to loan rejection. It is always wise to not exhaust the total loan amount available at once as this leaves you vulnerable against future emergencies.
Hence, it is suggested thatyou first check your loan eligibility with the help of an eligibility calculator and then apply for a loan within your eligibility limit. You can check with different lenders and settle for the one offering you a higher loan amount.
7. Submitting multiple applications within a short span
This is another common mistake that many people make while applying for a loan. They tend to submit multiple loan applications with different lenders at once. When you submit a loan application, the lender sends a hard enquiry on your credit score. Getting multiple hits on the credit score at once shows you as a 'credit hungry' candidate.
The lender may reject your loan application. Your credit score will also get negatively impacted. So, rather than submitting multiple loan applications, sort the best available lender, cross check the eligibility and submit only one loan application.
8. Not cross checking the application before submission
This is another common mistake that can result in loan rejection or a delay in loan approval. Not cross checking your loan application and the documents can result in a mismatch in the details. Even a slight spelling mistake or a mismatch in the signature can result in unwanted delays.
In addition to that, if you are applying for an online loan, then you must make sure that you are submitting all the documents in the requested format only. Lenders need to carry out stringent checks to avoid fraudulent practices.
9. Not reading the terms and conditions properly
Most people tend to click on the terms and conditions check box without reading the terms and conditions. This is something you must not do when applying for a personal loan. Read the fine print thoroughly to understand the commitment you are making towards the financial institution.
Reading the terms and conditions will also help you understand the clauses on foreclosure, loan transfer, loan closure andpenalties. It will also tell you about all the associated fees with your loan and much more.
10. Not disclosing complete details
While you might think it is not important to divulge all your details while availing a personal loan, it might be a grave mistake. If you have any on-going loan from an unregistered lender, then consider that debt while calculation your EMI.
In addition to this, if you have an additional income, like a rental income or income from investments, then mention that on your loan application. This may help you secure the loan at a lower interest rate.
Conclusion
These were the common mistakes that you must avoid when availing a personal loan. In addition to the above discussed points, you must always avail a loan from a reputed lender. While researching about the lender, make sure to read the customer reviews to understand their service quality. It is always better to avail a small-ticket personal loan from the lender of your choice. This will help you establish a good relationship with the lender and make you eligible for a higher loan amount at lower interest rate.
Discover more such facts about availing an online loan before applying for one!