Are Manabloc Plumbing Systems A Good Investment?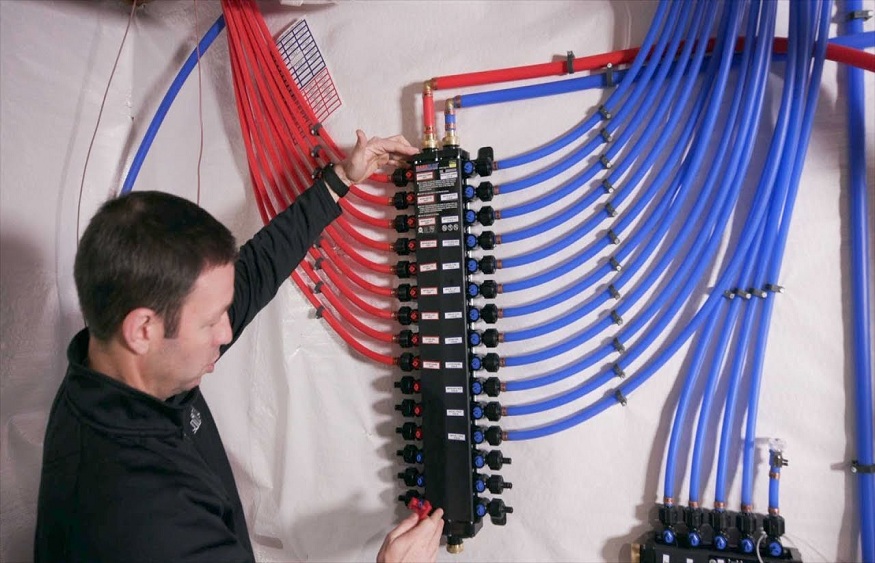 If you're currently planning a remodeling project at your home, or if you're building a brand new home, then you're going to need to learn more about manabloc plumbing systems.
Manabloc systems truly are revolutionary in today's plumbing marketplace, and they're changing the game in terms of how homeowners organize and maintain their pipes. We've luckily partnered up with the plumbing experts at Beehive Plumbing to develop this article oriented around explaining why Manabloc plumbing systems are good investments, so take it from the industry specialists when you're considering this system for your home!
What Exactly Is A Manabloc Plumbing System?
Manabloc plumbing systems are pretty complex and difficult to describe in layman's terms, but they're leak-resistant terminal stations that are easy to install, which organize the distribution of your household's drinking and bathing water.
What the system does is safely channel water from your municipal water lines or well system via high-quality, plastic tubing (as opposed to metal). Once the water has gone through the Manabloc, it then redistributes the water throughout your plumbing system to your showerheads, faucets and household appliances.
What makes Manabloc systems unique is that each plumbing fixture will have its own separate delivery line. This then leads to incredible cost savings and energy efficiency, and Manabloc systems are known for improved performance and reduced water wasting as compared to more conventional plumbing systems.
PEX Tubing Is What Makes Manabloc Plumbing Possible
PEX tubing is one of the most important components of any Manabloc plumbing system, and in many ways, it's what makes the entire system function properly. Manabloc plumbing simply isn't a feasible concept when using copper pipes, but PEX tubing's flexibility has changed everything and made this cutting-edge technology a great investment for any household.
What's great about PEX tubing is that it creates more efficient water flow throughout a plumbing system, and it's of course much more affordable as compared to copper pipes. So because of PEX tubing, running separate lines to each plumbing fixture doesn't cost a fortune.
PEX tubing also saves on overall water usage, which in turn helps save money for homeowners.
Manabloc Plumbing System Installations
Manabloc plumbing systems are very easy to install, partly because they're mostly preassembled to provide up to 36 distribution ports for all sorts of household water lines.
These ports are then color-coded for hot and cold water (red/blue), and each water line will subsequently have its own shutoff valve. This is a huge benefit for homeowners because it allows for a centralized control center that's comprehensive for the home's entire plumbing system. So if something goes wrong with one of your fixtures or water lines, you'll be easily able to turn the port off and keep the rest of your plumbing system functioning normally.
And when it comes to purchasing a Manabloc system, you can rest easy knowing that you'll get everything you need to get the process started. But these types of installations should never be a DIY project, and you should always reach out to your local plumbing team when you're interested in investing in Manabloc plumbing systems!
Contact The Experts At Beehive Plumbing To Learn More About Investing In A Manabloc Plumbing System!
Manabloc plumbing systems are state-of-the-art industry advancements that are revolutionizing residential plumbing in many ways, so there's no denying that they are incredible investments.
You can learn more about Manabloc systems by going through the hyperlink at the beginning of the article that goes to the Beehive Plumbing website. The Beehive team will always be more than happy to answer your questions and let you know more details about what a Manabloc plumbing system would look like at your home or business!