3 Best Reasons You Should Buy a House in KoparKhairane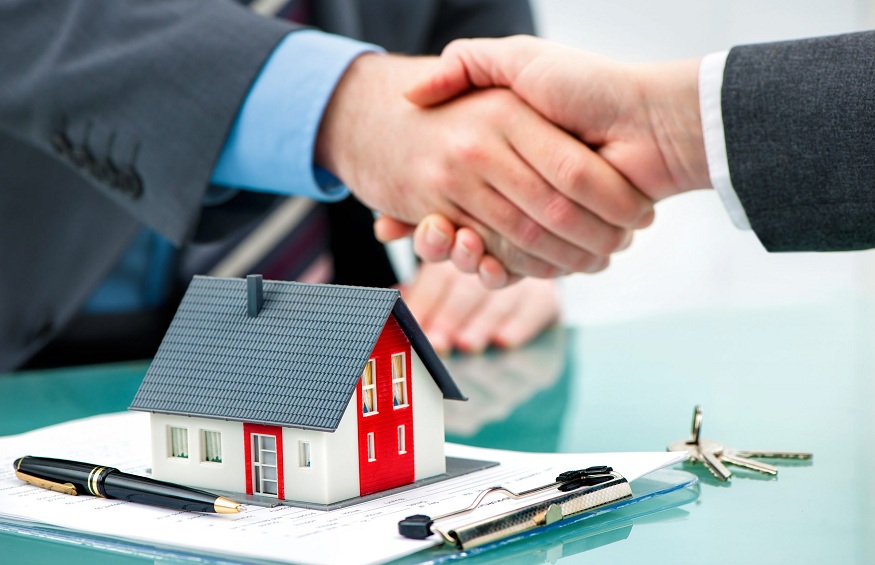 KoparKhairane is one of the major nodes of Navi Mumbai, built by CIDCO over reclaimed land in 1986. Since the 80s, almost every year, there have been some developments in progress, further enhancing its recognition all across Maharashtra. People from all income groups live a good standard of life here.
Considering that, the residential property developers have introduced several apartment buildings in KoparKhairane, ranging in various budgets. Whether you want an apartment or a row house in KoparKhairane, the developers have tried to meet the demands of all.
Let's learn why you should consider buying a house in this locality!
1. Real Estate Price Appreciation
As of 2023, the average property price in KoparKhairane is Rs. 12,000 per sq. ft. It is a reasonable price, as far as the developments and amenities are concerned around the region. The good thing is that the locality has experienced around 7% appreciation in a year and has witnessed over 16% appreciation in the last five years.
Seeing such a rapidly appreciating price rate, people ought to develop a curiosity to invest in real estate in the locality. Moreover, the rental yield is also around 5%, which means you might earn an average of Rs. 29,000 as rent per month from your tenants.
The average property buying price and rental yield will differ depending on various sectors of KoparKhairane. Some sectors are extremely posh, with high property prices and better appreciation values. For instance, if you plan on owning an apartment in Sector 11 of this locality, there are apartments that cost up to Rs. 46,000 per sq. ft.
As stated earlier, people of all income groups live here! Therefore, there are property options available for all budgets. Depending on what you invest, your ROI will eventually be higher in the long run. So, this is one of the most evident reasons you should consider the ready-to-move flats in KoparKhairane.
2. Social Conveniences Around the Region
The infrastructure development of KoparKhairane has been exceptional over time. Today, they have some of the best schools, hospitals, and other such facilities to give a comfortable living experience to residents. Some of the social infrastructure developments around the locality are:
Reliance Foundation School
North Point School
Mary ICSE School
RFNH School
Satyam Multispeciality Hospital
Kaustubh Nursing Home
Hiranandani Hospital
Fortis Network Hospital
Cancure Hospital
DhirubhaiAmbani Knowledge City
Mini Seashore
Inorbit Mall
KoparKhairane Park
NisargUdyan
To satisfy your religious devotion, there is Ganesh Temple, NilkantheshwarMahadev Temple, and Sai Temple around the locality for you to experience an eternal peace. With all of these developments, residents can access the necessary lifestyle facilities conveniently. Hence, buying a home in KoparKhairane is the perfect decision you will make!
3. Better Connectivity with Other Localities of Navi Mumbai and Mumbai
The Thane-Belapur Road connects Navi Mumbai with Thane, directly accessible from the KoparKhairane Railway Station. The Navi Mumbai international airport is around 17 km away, through the Palm Beach and Thane-Belapur road.
Following that, Sion-Panvel Expressway, Eastern Express Highway, and Mumbai-Pune Highway will connect KoparKhairane with Thane and Mumbai. The Kalyan-Shilphata and Shilphata-Mahape road establishes a seamless connection between Kalyan and KoparKhairane.
ChhatrapatiShivaji International Airport is just 20 km from the ChhatrapatiShivajiMaharaj Airport. With all of these developments, the connectivity of this locality is well-established with different parts of Mumbai, Thane, and Navi Mumbai. Hence, people won't face hassles in managing their daily or long-route commutes. Such ease and convenience are what attract investors and home buyers to look for ready-to-move flats in KoparKhairane.
Conclusion
There are several upcoming developments proposed for KoparKhairane, which will further increase the demand rate for properties in this area. A good rate of price appreciation and options for buying a budgeted home is what interest most home buyers. Whether you buy an apartment or a row house in KoparKhairane, Blox will help you find the perfect option.
Blox helps ease your journey of searching for the right property in KoparKhairane. You need to choose the location, select the name of the property developer (in case you have a preference), set your budget, and choose your property type. The list of properties in Navi Mumbai will then be filtered per your preferences. Choose the one you like, and book a site visit to take the discussion further.