Why is behavioral training important for an organization?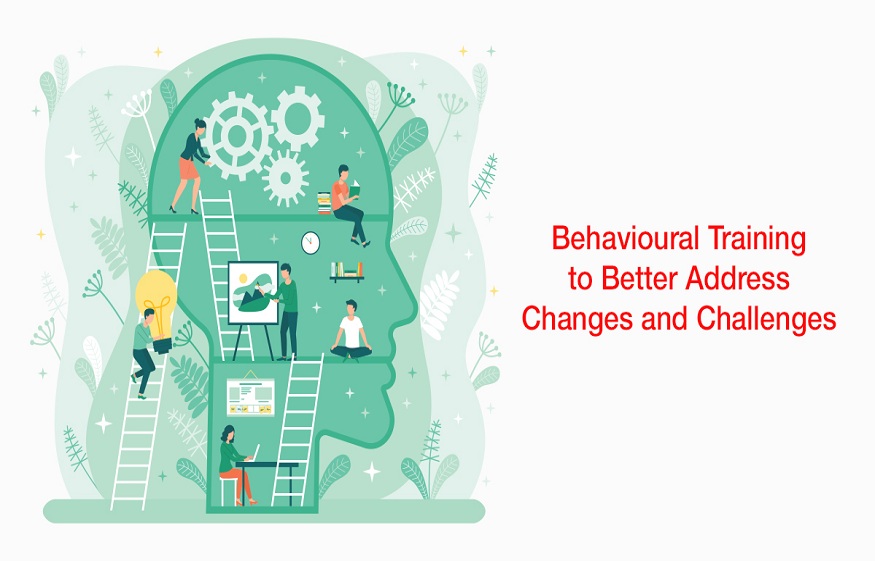 Companies these days focus on enhancing the performance and productivity of employees in the workplace. They should make sure that employees have the necessary skills needed for a job. Moreover, organizations should give importance to behavioral abilities because they play a key role increating a better work environment. Behavioral coaching is an important aspect of corporate training to upgrade new skills that help recognize new patterns to achieve the best results. It aids individuals to improve their attitude and other qualities thereby showing ways to get the desired outcomes.
12 Reasons why behavioral training is necessary for a company
1. Improved communication
Communication is one of the necessary skills required for employees because it gives ways to convey messages properly. Employees should make sure that they are good at active listening and can follow instructions properly. This is because most people ignore them that result in various problems. Sometimes, they make inaccurate decisions which leads to inefficiencies and frustration. Behavioral coaching provides ways to enhance both written and speaking skills. Efficient communication lets employees avoid unwanted problems and ensure high growth rates.
2. Goal setting and planning
Goal setting is important for employees in the workplace because it allows them to execute daily activities accordingly. Since planning requires framing solid goals, employees should consider implementing them first to gain more advantages. However, goal setting may face numerous issues initially and employees should arrange them based on importance and ordination. Behavioral coaching aims at improving the goal setting and planning tasks that help gain more advantages.
3. Time management
Time management is one of the skills required for employees to complete tasks on time after assigning them. Enhancing behavioral skills provide methods to avoid distractions in the workplace and enables employees to manage time properly while performing important activities. Companies can enhance the time management abilities of employees through behavioral coaching.
4. Stress management
Most employees face stress in the workplace that can affect their productivity. Behavioral coaching enables individuals to manage stress effectively which givesmethods to overcome unwanted problems. It makes feasible methods to calm minds through yoga, physical activities, and meditation. Stress management lets employees reduce their emotions and other problems with high success rates. Apart from this, it will transform the lives of people by handling stress and implementing equanimity in life.
5. Self-improvement
Employees in the workplace should have a continuous desire for improvement. They should avoid repeating the same tasks in an organization every day. Therefore, it is wise for them to improve their knowledge and new things to explore new horizons. Self-improvement training is critical for a company because it provides methods to know the feedback from employers thatbenefit employees in the next tasks. A behavioral coaching program is suitable for workers to evaluate their failures and other problems while performing various tasks.
6. Conflict resolution
Conflicts in the workplace can affect the productivity of employees and they should know how to resolve them when a problem rises. Resolution is a hard skill to develop due to hesitation and the intimate nature of the workplace. Ignoring conflicts will grow rapidly which damages the relationships. A behavioral training program will teach employees to resolve different types of conflicts and allow them to know the potential problems. It even gives ways to facilitate teamwork and cooperation among employees.
7. Problem-solving skills
Whether it is a team member or manager, they need good problem-solving abilities to accomplish any work. To solve a problem, one should identify the issue first and evaluate the same with more attention. The next step is to prioritize and find alternative solutions to see how they work effectively after implementing them. Behavioral coaching provides ways to enhance the problem-solving abilities of employees as well as managers.
8. Decision-making
Decision-making is necessary for employees because they play a significant role in the growth of an organization. At the same time, it requires a training program to improve the skills efficiently. Companies willing to enhance the decision-making abilities of employees and managers should consider organizing behavioral coaching because it provides ways to learn more about the pros and cons in detail while approaching a problem.
9.Patience
Patience is one of the important skills needed for employees in the workplace because it helps to minimize complications. It allows employees to hold onto their emotions and personal greed. Employees can complete their projects on time and achieve goals by improving their patience.
10. Balancing between personal & professional life
Employees including team leaders and managers should know how to balance between personal & professional life. Strenuous work can affect the mental and physical well-being of people in various ways. Therefore, they should make sure that there is a healthy balance between the two aspects of life. Although employees contribute to the growth of a company, they should take care of their health to work efficiently in the workplace.
11. Empathy
Empathy is one of the top behavioral skills required for employees. It allows them to know the emotions and feelings of others from their point of view. Enhancing empathy will help experience peace of mind from emotional issues and other problems. Another thing is that it aids in the career growth of a person in the workplace.
12. Leadership skills
Organizations these days emphasize behavior skills training program because it helps employees to prepare for the work environment. Behavior skills are necessary for a company to make a company successful. Enhancing the leadership abilities of employees enables a company to reach top positions in markets.Training employees provide ways to motivate employees in several ways. It even helps run a company to run a company without any difficulties.
13. Builds confidence
A behavioral training program is ideal for employees, managers, and team leaders to build their confidence levels. However, an organization should select the right type of program that caters to its requirements. A coaching program covers different training methods when it comes to behavior skills enhancement. It is important to read reviews of training firms online that will help make informed decisions.